InteriorWorx Countertops Difference
For more than 20 years, Aspen Countertops has provided design, manufacturing, and installation services for homeowners, builders, and construction companies in the greater Salt Lake City, Utah area. In 2015, Aspen joined the InteriorWorx group of companies, allowing us to expand our capabilities and provide the highest quality quartz, stone, laminate and solid-surface tops in the state.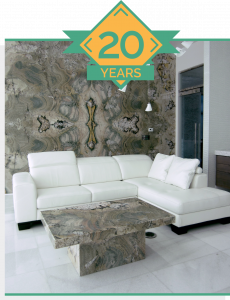 We are still the same great group of talented professionals; from our president, to our project coordinators, to our highly experienced installers. The only thing that changed is our new name!
As a full-service manufacturer and installer, the experts at Aspen (now InteriorWorx) have over 25,000 kitchen, bath, hospital, food service and other surface projects under our belt. And as one of the first countertop companies in Utah to fabricate granite, quartz, solid-surface, and laminate in-house, we have the experience to help you with a  counter that fits your project and budget.
At InteriorWorx, we go above and beyond to help you choose the perfect countertop design, style, and materials for your next project. Whether you are a homeowner, commercial contractor, or home builder, contact us to learn how InteriorWorx can help bring your countertop dreams to life.